Make Friends
Ohev offers many ways to make new friends.  We have congregants who would love to accompany you to an event or a service. Contact the office and a congregant will be in touch.
There's something for everyone!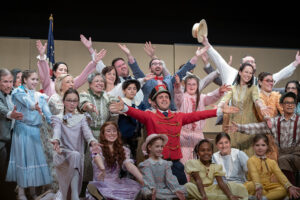 Musicals – What better way to bond than on stage, or backstage, of the Ohev Players' biannual musical!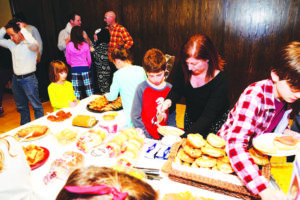 Shabbat B'Yachad – Several times a year, members of the community join for a potluck (dairy/vegetarian) Shabbat dinner followed by a musical service in the round. See calendar for dates.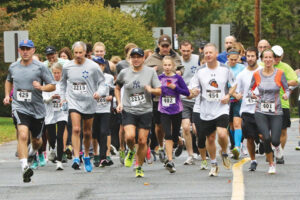 Oy Vey 5K – In the fall, this family friendly 1 mile walk or 5k or 10k run supports Mispallelim, Ohev Shalom's Hebrew School.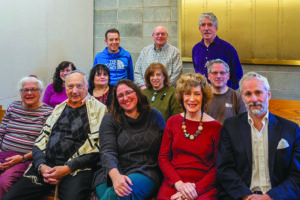 Join us for services – Our committed core of daily "minyan-aires" would be delighted to meet you at 8:00 AM Monday – Friday and 9:00 AM Saturday-Sunday.  Kabbalat Shabbat services weekly at 6:00 PM.  Children are welcome in all services (though sometimes we find them giggling in the lounge).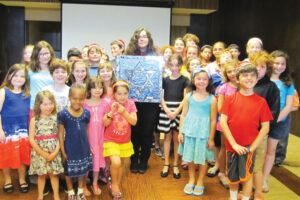 For Kids and teens – Enroll in Mispallelim (our Hebrew School) or volunteer after your Bar or Bat Mitzvah. Contact the Youth Committee or Rabbi Miller for current teen offerings.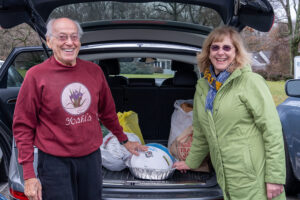 Volunteer – Ohev Shalom thrives because of volunteers like you. Whether you'd like to commit to a regular schedule in the office or gift shop, or want to help with one day of service, there's an opportunity with your name on it.  Here's just a sample of ways to get involved:
Deliver meals or provide a ride to ill or homebound congregants (Chesed Committee)
Work in the Ohev office or Gift Shop
Join a committee, like Ritual, School, Youth, Lifelong Learning, Interfaith, Development, Facilities, and more.
Help to build the sukkah, plan the Purim carnival, send High Holiday cards, plan a movie night.
Read Torah, take a class, attend a lecture.
Sign up to be a buddy for a new congregant
Host a Shabbat dinner
Interested in something else?  Let us know and we'll help you plan it!