Simchas
Birth
Members of the congregation that are celebrating the birth of a child or a grandchild are encouraged to share this simcha (joyous event) with the congregation. We would love to honor you with a special aliyah during our Torah service, and hold a very special naming ceremony for your newest family member.
Bar/Bat Mitzvah - B'nai Mitzvah Handbook
Celebrating a child becoming an adult in the eyes of the Jewish community is a momentous and joyous occasion and is a milestone that you and your family will cherish and remember for many years. The Bar/Bat Mitzvah ceremony is meant to be a formal and public recognition of a young person's willingness to accept and embrace the privileges, obligations, and responsibilities associated with living a full and meaningful Jewish life.
Wedding
Ohev Shalom is a wonderful place to celebrate a Jewish wedding! On the weekend before the big day, we would be honored to welcome the couple, along with the entire family, to celebrate at our Saturday morning services. This tradition is known as the Aufruf, and is an opportunity to give the couple an aliyah(honor) in front of the Torah. This is a wonderful way to connect your simcha to the wider community, and to our religious services, and our entire congregation will be thrilled to celebrate together with your family.
Wed, January 20 2021
7 Shevat 5781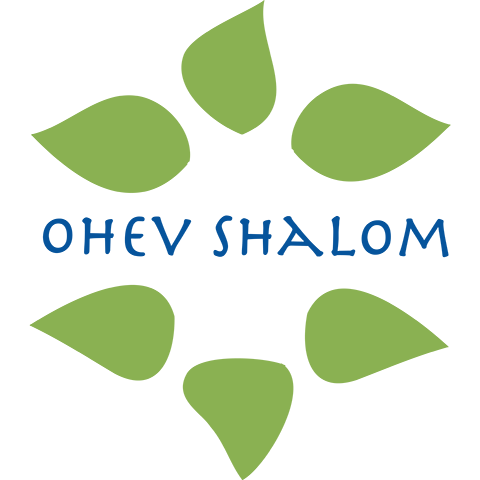 All Events
Saturday

,

Feb

February

6

,

2021

Movie Night


Motzei Shabbat, Feb 6th

7:30p

to

9:30p




Saturday

,

Feb

February

20

,

2021

Cabaret: Next Year, In Person


Motzei Shabbat, Feb 20th

7:30p

to

9:00p




Saturday

,

Jan

January

15

,

2022

Bat Mitzvah - Shelby Seidman
Shabbat, Jan 15th (All day)

SayKaddish@ohev.net
If you would like to attend Minyan in the morning to say Kaddish, please send your name and the date you would like to attend to SayKaddish@ohev.net and we will do our best to be there for you.
Wed, January 20 2021 7 Shevat 5781